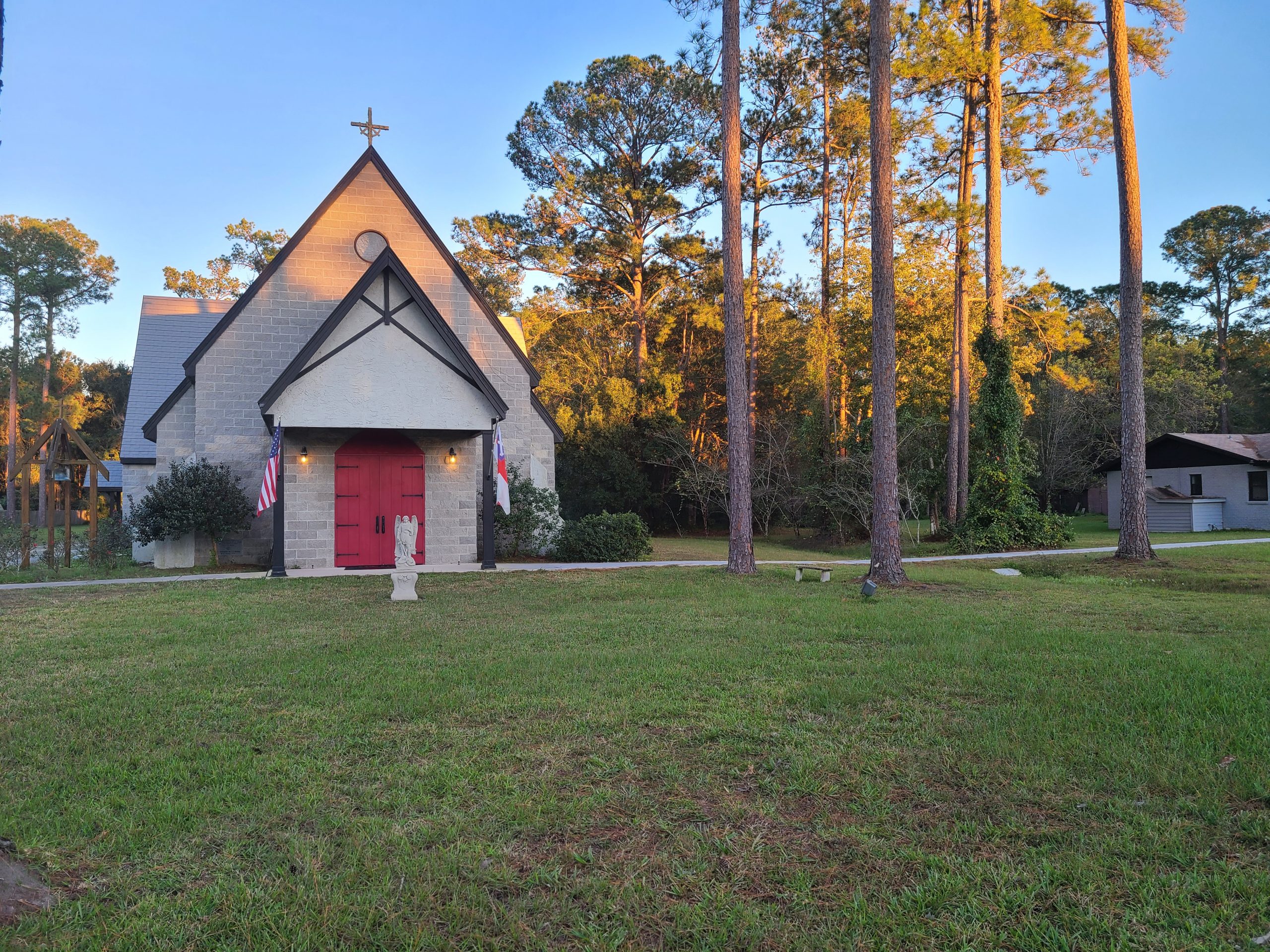 Welcome to St. Michael and All Angels!
The Holy Eucharist is every Sunday at 10:30 AM 
Welcome to St.Michael and All Angels! Thank you for visiting our site! We are so glad that you have come, are coming or at least thinking about coming to St.Michael and All Angels. We are a parish with the heart of a family. If you are looking for a church home, we would love for you to consider us because we are family here. We would love for you to be part of us! Please come on out!
St.Michael and All Angels Anglican Church  is

a
traditional and orthodox
Anglican parish, loyal to the historic Book
of Common
Prayer
as
our
way
of
worship
and
standard
of
sound
doctrine. Our ministry is to maintain a positive witness to the unchanging Gospel of Our Lord and Saviour JESUS CHRIST, the eternal Son of God, made Man by the Holy Ghost and born of the Blessed Virgin Mary; who offered Himself on the Cross, once for all, as the only sacrifice and satisfaction for our sin; who was raised bodily from the dead for our justification; whose coming in glory we joyfully await. In the Sacrament of the Altar (variously called the Lord's
Supper,
Holy
Communion,
Holy
Eucharist,
or
Mass),
He
feeds
us with His glorious Body and Blood, really present in the consecrated bread and wine. Thus He unites us with Himself and makes us to be His mystical Body. In the name of Christ, we bear witness to this Biblical and Catholic faith in its fullness and integrity. In our worship, we use the 1928 Book of Common Prayer and are a parish of the Diocese of the South, the Anglican Catholic Church. We are located at 5041 Lakeshore Drive West, Fleming Island, FL, 32003.
Service Times:
The Holy Eucharist: Sundays at 10:30 AM and Thursdays at 6:00 PM
Bible Study: 6:30 P.M. 
Note: We are not a part of the Episcopal Church or the Anglican Communion. We worship in the anglican tradition but we are not linked to the See of Canterbury
I wanted to post this just in case anyone wanted it. The books of the Old Testament are grouped differently by Jews and Christians. So, I am sharing the list of books in each section for both canons. Hebrew-Canon-vs-English-CanonDownload Please let me know if you have...
Good morning, Thank you to all who came to the bible study last night, it was a great time of fellowship and another opportunity to study the Word of God. For those who could not attend, there is a recording posted on the website under recordings. Please join us next...
Our giving portal is back up! Thank you to Michael Cain and our webmaster, Scott Anderson!